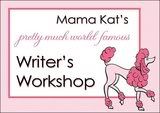 Writing prompt #5...10 reasons you like fall.
1) The colors!
Oh the pretty colors. Yeah I like green but the colors of the decaying leaves on some trees are just amazing. Sometimes living in the near desert of Texas, it's hard to tell when fall is actually here cause in some places even green is a rare color. The extreme Texas heat usually leaves everything a plain shade of brown, but I think everyone got a taste of that this year.
Back when we was traveling across America, I always looked forward to our return trip to the eastern states. Going through the Appalachian mountains was always my favorite, especially in fall. Getting up real high and looking at the beautiful landscape was breathe taking.
2) The cooler temps.
Like Sunday, was our first real taste of some livable days with out a/c. Yesterday morning was real nice and this mornings low was in the fifties. What I'm really looking forward to is a little reprieve to our electric bill. Getting that bill down to under a hundred for a couple of months will be well worth the wait. The weather will be so nice the chance of catching heat exhaustion on my walks or bike rides will be eliminated.
3) Clothing.
Not hot enough to have to run around with sweat stains and the minimal of clothing acceptable. Not cold enough to be bundled up in layers of clothes that you can't hardly move your arms. Just right for jeans and a t-shirt with maybe a light sweater in the evenings.
4) Pets.
Having the cooler temps will make having the dogs on my lap a more enjoyable experience. Just two weeks ago I was pushing them off of me in the effort to cool off my legs. There will be less aggravation towards them wanting to be on me and a whole lot more love and snuggling. I'm sure they are sick to death of hearing me say "It's too hot" and forcing them to go lay on the couch far away from me. They also sleep with me and two of the three sleep under the covers. I know for a fact that Stitch will be plenty glad for me to stop throwing off the covers in a fit of exasperation of being too hot.
5) Shopping.
The fall season is the time that I have to begin the winter stocking of our supplies. It is a hard and tasking job and yes I complain a bit, but really I do like it. It gets me out of the house and I enjoy the satisfaction I get when all is said and done. I know it sounds like: we live in the north or maybe that we are chipmunks, having to stock up for winter. Hubby's job is dependent on the weather and when the weather turns too cold; asphalt can't be laid, work is scarce and the pay checks get really small. So there will be no extra money for household, auto, pet or personal supplies. Now that I am thinking of it..I need to get started on that list.
6) Vacation.
I was looking forward to a fabulous vacation this year, but it looks like we will be staying at home. I was bothered by this for awhile but I have been researching places to visit here locally that we can enjoy. I have lived here for nearly 20 years and there is still so much about the area I have yet to discover. Two whole weeks of sleeping when I want, instead of being dictated to by an alarm clock. Oh the bliss!
7) The Cooking.
Even just last night hubby got all excited and rubbed his hands together in the anticipation of Chili. The summer heat tends to lead us towards quick meals like salads and sandwiches or just about anything that wont heat up the kitchen too much. When the fall comes with the promise of winter I tend to get out the soups, stews, chili and roasts. Can't wait to dig into the chili and cornbread. YUM!
8) The Holidays.
Not particularly the holidays themselves but the feel and spirit of them.
Halloween: gives me thoughts of children and their clever costumes, not the store bought ones but the creative ones that they dream up themselves. Then of course there is the CANDY and the house decorations (not mine but others). There is also the hayride to look forward to.
Thanksgiving: The family gathering of good food and good company. The preparation of thanksgiving can be gruel some but the reward of having family and friends to share with is awesome. Even if it is just me and the hubby and two small hens, the spirit of being thankful is always there. I also love the decorations of hay and pumpkins.
9) Photography.
I am really looking forward to the future photos that are just waiting to be taken or discovered. The anticipation has been gnawing at me for some time already. The trees will be thinning out and more of the landscape will be visible, things that were hidden behind the brush will now be reveled. I can hardly wait!
10) Crafts.
My craft of choice is crocheting. In the spring and summer it is nearly impossible for me to work on any projects cause the yarn doesn't flow to well when your fingers are sweating. Just in the week of slightly cooler temps I have managed to start a project and already have two other projects running through my head. AND that is just the first week of fall! I can do my crocheting up till about the beginning of march, then it starts to get a little too steamy outside. So when fall comes I tend to get into a creative mood and I love it!
Soo there ya have it folks...I love Fall!
For more great writing head on over to
Mama Kat's
place.