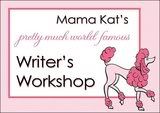 For this week I chose #2) I miss the friend you used to be.
When I come back from running away, I soon realized that all my friends had moved on and didn't really want anything to do with me. About six months later.. My mother said she had someone she wanted me to meet, a girl she thought I might like to be friends with. On the walk over to this girls house, mom reveals that this girl is 15.
Now first you have to imagine my state of mind. Mom is trying to set up my friendships! What the heck? Am I that desperate and pathetic? AND seriously a 15yr old, she's two years younger than me! What could I possibly have in common with a child? BUT because I had just returned to the family and trying my hardest to not create more waves than there already were, I went along with it.
From the moment we meet and ate Ramen noodles together we were like...
Two peas in a pod, joined at the hip, sisters separated from birth, instant best friends.
We went through all sorts of things together...
Poverty for starters, parties, dating and living together.
Exchanging boyfriends, engagements and eventually my marriage.
Break-ups and reconciliations.
Her babies, my infertility issues and emotions.
Her marriage and dealing with infidelity.
Divorce's.
You name it and we probably did it or went through it, in the seven years we were together. Seven years..doesn't really seem like it was a long time, but it was right at the highlight of our lives. Just when we were getting our chance for life to start, free to make our own decisions. BOY, did we make some whopper decisions!
Every time my marriage broke up (which was five times), Naturally I moved in with her and her mother. We were so close, people thought there was something hinky going on. Which we thought was funny!
Then the day came when I ran off with a stranger (current hubby), things were never the same from then on. I would visit her, she would visit me, but it was getting difficult to hold on to the friendship. I had found my root and she was still a branch in the wind. I was set it one place and she and her mother and growing amount of children were moving constantly. When I left our hometown she had two children, the last time I saw her she was about to have her fourth any day.
Shortly after that last visit she moved again and I haven't heard from her since. That was nearly 17 years ago.
There are many a times, I sit back and think on those days and I guess you could say morn the loss of who we were and the wonderful friendship we shared.
I miss the friend she used to be.
Two peas in a pod.
For more Writer's Workshop visit
Mama Kat's